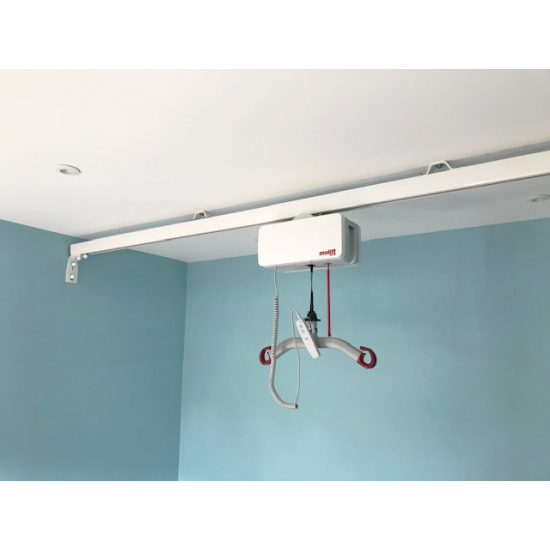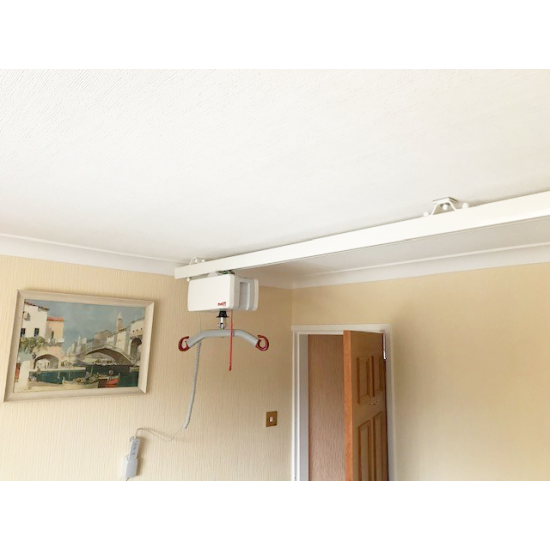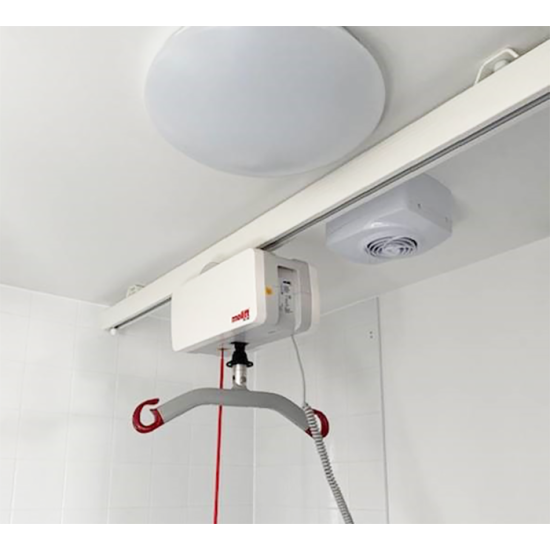 POA
Please fill out following form and we will get back to you.
Stock:

In Stock

Model:

POA

JAN:

1650
Molift
Molift Air 2-Way Straight Rail Ceiling Hoist Package
Description
Molift Air 2-Way Straight Rail Ceiling Hoist Package
Enable Living offers a free survey and quote. Please fill out the form above to book a survey. We supply, install and maintain all ceiling hoists.
Introducing the Molift Rail System: Versatile and Efficient Patient Transfer
The Molift Rail System is a breakthrough in patient transfer technology, offering innovative rail profiles designed to seamlessly integrate into various ceilings and walls. With a wide range of fixing options, it's recognized for one of the most efficient installation processes in the market. Beyond its practicality, this system is aesthetically designed to blend harmoniously with the room's architecture. It's not just a rail; it's an elegant and flexible solution that caters to diverse patient transfer needs.

Key Features and Benefits
Efficient Installation: The Molift Rail System provides a wide range of fixing options, ensuring a highly efficient and straightforward installation process. This means less downtime and more practicality.

Aesthetic Integration: The design of this rail system is intentionally adjusted to seamlessly blend with the room's design and architecture, maintaining an attractive and unobtrusive appearance.

Flexible Configuration: The Molift Rail System offers a variety of switches and transition options, making it remarkably flexible to adapt to different settings and requirements.

Hoist Motor Options: Depending on the specific needs of customers, you have the choice of a hoist motor that provides a safe working load ranging from 160 kg to 500 kg, ensuring it can accommodate a wide range of patient transfer scenarios.

The Molift Air straight rail is a cost-effective solution that benefits hospitals, domestic homes, and healthcare settings. By creating an efficient and practical workplace for nurses and caregivers, it contributes to improved patient care and comfort during transfers. Experience versatility, efficiency, and aesthetics with the Molift Rail System.