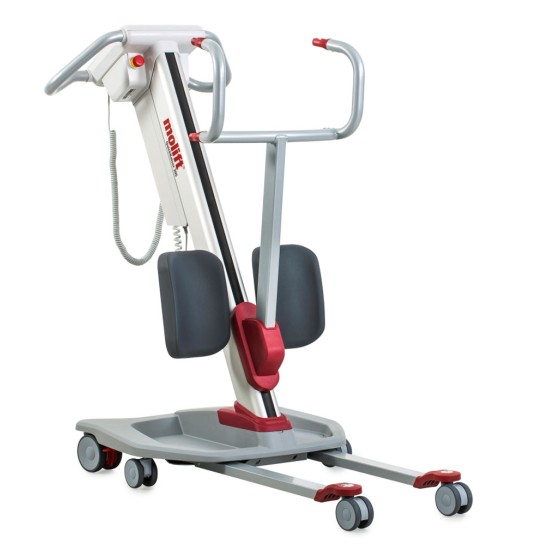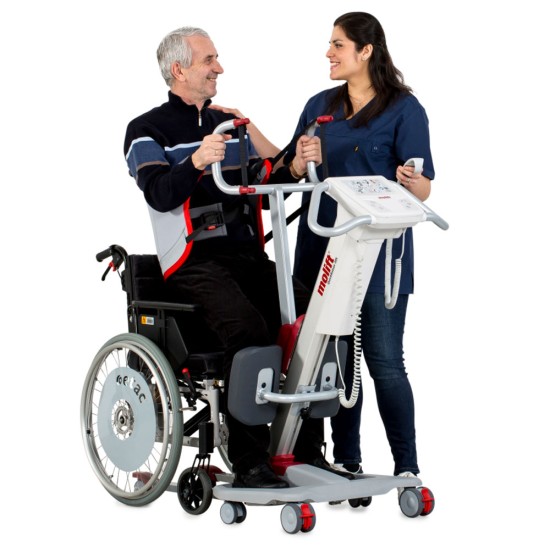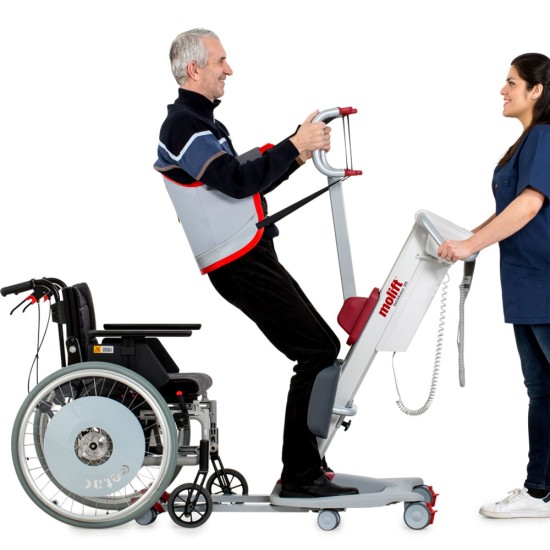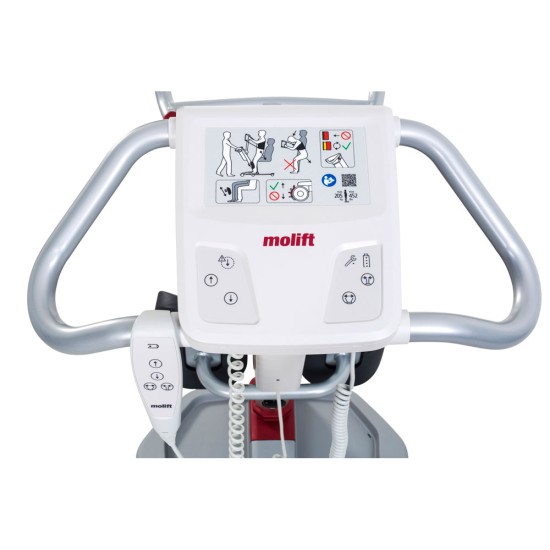 Stock:

In Stock

Model:

29101

SKU:

29101
Molift
Molift Quick Raiser 205 Standup
Description
Molift Quick Raiser 205 Standup
The Molift Quick Raiser 205 StandUp Stand Aid has an outstanding lifting capacity and is designed to lift users comfortably and securely. The stable stand aid has a unique wheel position and an angled push bar for weight distribution. The stand aid also has easy manoeuvrability and a quick turning radius allowing it to be transferred through almost any environment including narrow spaces.
The Quick Raiser 205 StandUp is compatible will current Slings (RgoSling Range) including Quick Raiser StandUp slings.
Castor Option:
With the small castor option, the stand aid is only 7.5 cm (3") from the floor allowing it to fit under most chairs and beds.

This model is supplied with 75/100 mm Castors,

If you require smaller castors (50/75mm) please call us on 01772 814 555
Molift Quick Raiser 205 Demonstration Video
Specifications

Battery

SLA 24V 2,9 Ah

Product includes

Chassis,column, leg support, control panel, hand control, lifting arm, battery and integrated charger

Battery charge time (hours)

6

Rated performance

100 hoists at: 75 kg

Hoisting speed 75 kg (mm/sec)

35

Service software

Molift Service Tool

Material

Aluminium, plastic, steel

Width chassis, outer (mm)

619

Maximum user weight (kg)

205
| | Item number | Leg height (mm) | Length (mm) | Total weight (kg) | Weight chassi (kg) |
| --- | --- | --- | --- | --- | --- |
| Active lifting arm, castor size Ø75mm | M29000 | 75 | 1320 | 44 | 17 |
| Active lifting arm, castor size Ø100mm | M29100 | 100 | 1320 | 44 | 17 |
| Active lifting arm (fixed leg), castor size Ø75mm | M29150 | 75 | 1165 | 42.5 | 15.5 |
| Active lifting arm (fixed leg), castor size Ø100mm | M29200 | 100 | 1165 | 42.5 | 15.5 |
| StandUp lifting arm, castor size Ø75mm | M29001 | 75 | 1320 | 44 | 17 |
| Standup lifting arm, castor size Ø100mm | M29101 | 100 | 1320 | 44 | 17 |
| StandUp lifting arm (fixed leg), castor size Ø75mm | M29151 | 75 | 1165 | 42.5 | 15.5 |
| StandUp lifting arm (fixed leg), castor size Ø100mm | M29201 | 100 | 1165 | 42.5 | 15.5 |