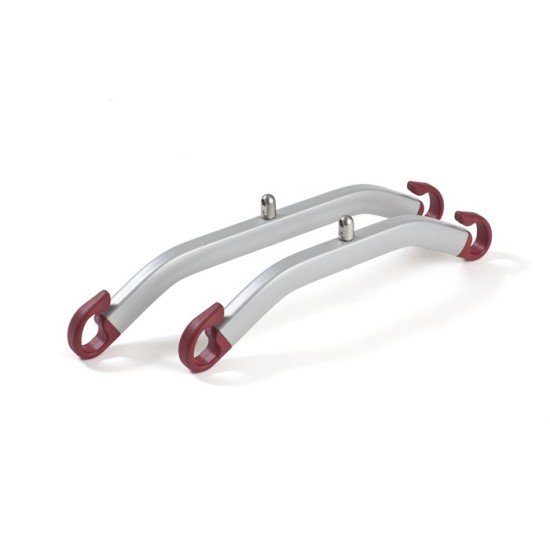 Stock:

In Stock

Model:

1830041

SKU:

1830041
Molift
Molift Mover 180 2-point suspension bar - L
Description
Molift Mover 180 2-Point Suspension Bar - L: Elevate Your Lifting Experience
When it comes to efficient and comfortable patient transfers, the choice of the right suspension bar is crucial. The Molift Mover 180 2-Point Suspension Bar - L is a remarkable optional accessory that enhances your hoisting experience. Here's why it's a game-changer:

Tailored to Your Needs

Molift offers a range of optional suspensions designed to seamlessly fit both new and existing hoists. Our 2-point suspension bar, in particular, caters to a variety of user sizes and shapes. No two individuals are the same, and neither are their needs. The Molift Mover 180 2-Point Suspension Bar - L is crafted to provide an optimal lifting solution for larger users.
Lightweight Design for Ease of Use

We understand the importance of convenience for both caregivers and patients. The Molift suspension bars are engineered to be lightweight, making them easy to handle, change, and transport. Caregivers will appreciate the simplicity of operation, while patients will experience a smoother and more comfortable transfer process.
Versatility at Its Best

Molift offers three versions of the suspension bar - 2-point, 4-point, and 8-point, allowing you to choose the one that best suits your specific requirements. The 2 and 4-point versions further come in three sizes: Small, Medium, and Large. This versatility ensures that you can find the perfect suspension bar to meet the unique needs of the individuals you are caring for.
Select with Confidence

Choosing the right suspension bar is made easy with our detailed specifications provided in the 'specs' tab. You can confidently make an informed decision to ensure the utmost comfort and safety during patient transfers.
Elevate your patient lifting experience with the Molift Mover 180 2-Point Suspension Bar - L. It's more than just an accessory; it's a commitment to providing top-notch care and comfort. Invest in the best to give your patients the best.