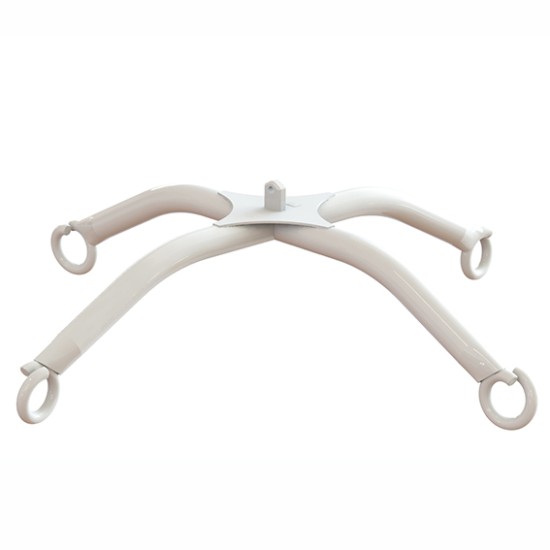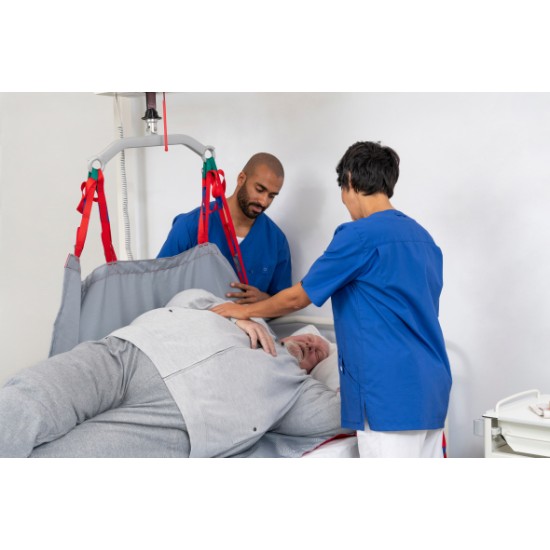 Stock:

In Stock

Model:

26500 + 2510435

SKU:

26500 + 2510435
Molift
Molift Air 500 Bariatric Ceiling Hoist
Description
Molift Air 500 Bariatric Ceiling Hoist
The Molift Air 500 Bariatric Hoist is a specialized ceiling hoist designed to meet the unique needs of bariatric service users. With an impressive Safe Working Load (SWL) of up to 500 kg (78.7 Stone), this hoist provides a safe, comfortable, and reliable solution for lifting and transferring bariatric patients.

Key Features
High Weight Capacity: With a remarkable SWL of up to 500 kg, the Molift Air 500 ensures that bariatric service users can be lifted safely and securely. This robust weight capacity caters to the specific requirements of larger individuals.

Ergonomic Design: The hoist is ergonomically designed to prioritize the safety and comfort of bariatric service users during lifting and transferring. Its thoughtful design minimizes the risk of injury and ensures a secure and pleasant experience for both patients and caregivers.

The Molift Air 500 Bariatric Ceiling Hoist is more than just a piece of equipment; it's a symbol of commitment to the well-being and care of bariatric patients. With its substantial weight capacity and ergonomic design, it provides a trusted solution for safe and comfortable patient transfers in bariatric care settings.


Specifications:
Safe Working Load - 500 kg (78.7 st)
Total Weight - 15 kg
Length - 360 mm
Width - 250 mm
Height - 195 mm
Battery - 26.4 V SLA 2.6 Ah
Battery Charging Time - 6 Hours
Hoisting Interval - 3000 mm
Hoisting Speed - 30 mm/sec
Emergency Lowering - Mechanical and Electrical
Emergency Stop - Yes, reachable from the floor.
Hand Control & Hoist Motor Protection - IPX4
The lifting mechanism on the Molift Air 500 Ceiling Hoist is performed by a battery-driven motor. All hoist types run on a rail system with a 'smart quick release' function which makes it very easy to engage and disengage the Molift Air 500. Recharging of Molift Air hoists is either by manual means or by in-rail charging, which is performed automatically across the rail layout.
The Molift Air 500 has many great features including a battery level indicator which lets you know the batteries charging level and when it is needing charge, this helps avoid potential downtime with flat batteries. The Molift Air has a 3 metre lifting strap making it one ofthe largest standard hoistingintervals on the market. The Molift Air has an easy to use handset with a hanger on the spreader bar for docking.
The Molift Air 500 has added safety features making the service user feel safe and secure. An emergency lowering mechanism and an emergency stop chord for easy use.
You can get a number of different sling bars to suit your needs. Ones with added scales to help you weigh the service user safely. These come in many different sizes and can be changed without the need of tools.
This version comes with a 4-point pig-tail spreader bar.