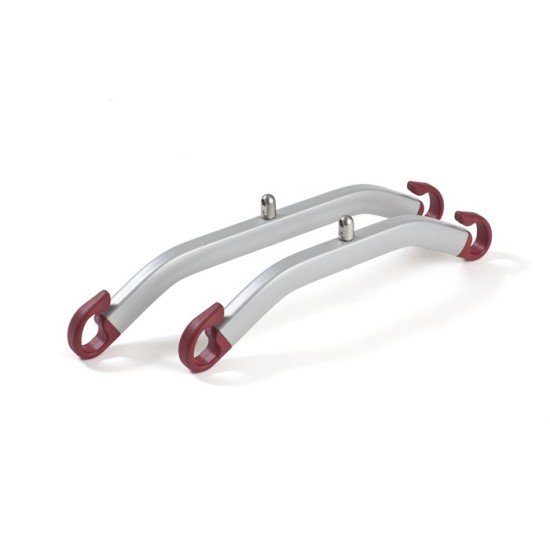 Stock:

In Stock

Model:

1830042

SKU:

1830042
Molift
Molift Mover 180 2-point suspension bar - M
Description
Molift Mover 180 2-Point Suspension Bar - M: A Customized Lifting Solution

In the realm of patient care and transfers, precision and adaptability are paramount. The Molift Mover 180 2-Point Suspension Bar - M is a versatile and customizable solution designed to elevate your hoisting experience. Here's why it's the right choice for you:
Tailored to Your Needs
Molift understands that each individual is unique, and their lifting needs vary. Our optional suspensions are created to fit both new and existing hoists while catering to a wide range of user sizes and shapes. The 2-point suspension bar in Medium size is the ideal choice for those who require a customized, yet versatile, lifting solution.
Lightweight for Easy Handling
The Molift suspension bars are engineered with a lightweight design, making them effortlessly manageable for caregivers. Changing or carrying the suspension bar is a breeze, ensuring that your focus remains on providing the highest level of care, rather than struggling with equipment.
Versatile Options
Molift offers a range of suspension bars to meet your specific needs. Choose from the three versions available - 2-point, 4-point, and 8-point - depending on your requirements. The 2 and 4-point versions further come in three sizes: Small, Medium, and Large, ensuring that you have the perfect fit for your unique circumstances.
Make an Informed Choice
Selecting the right suspension bar is made easy with the comprehensive specifications available in the 'specs' tab. This valuable information empowers you to make an informed decision, resulting in a more comfortable and secure patient transfer process.
When it comes to patient transfers, the Molift Mover 180 2-Point Suspension Bar - M offers the flexibility and precision you need to provide top-quality care. Elevate your patient lifting experience with a customized solution that meets your unique requirements. Make the right choice for your patients and caregivers by investing in the Molift Mover 180 2-Point Suspension Bar - M.