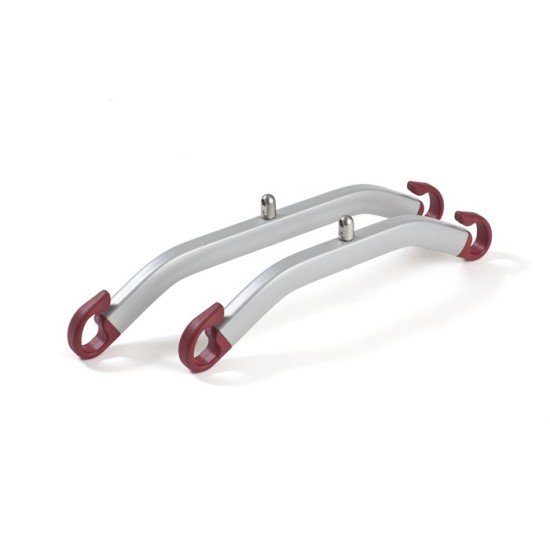 Stock:

In Stock

Model:

1830043

SKU:

1830043
Molift
Molift Mover 180 2-point suspension bar - S
Description
Molift Mover 180 2-point suspension bar - S

At Molift, we understand that no two patients are alike, and their lifting requirements can vary greatly. That's why we offer a range of optional suspensions to complement both new and existing hoists, ensuring a customized and comfortable experience for both patients and caregivers. Here's why our Molift Suspension Bars are the ideal choice:
Custom Fit for Diverse Users
We acknowledge the diversity in user sizes and shapes. Our lightweight suspension bars are thoughtfully designed to accommodate a wide range of individuals, ensuring that everyone can experience safe and comfortable transfers. From petite users to those who need a larger frame, Molift Suspension Bars have you covered.
Effortless Handling for Caregivers
The well-being of caregivers is just as important as that of patients. Our suspension bars feature a lightweight design that makes them easy to change or carry, minimizing the physical strain on caregivers. This ensures that your focus remains on providing the best possible care and support to those in need.
Versatility to Suit Your Needs
Molift offers three versions of suspension bars: 2-point, 4-point, and 8-point, catering to various lifting requirements. Moreover, the 2 and 4-point versions are available in three sizes: Small, Medium, and Large. This versatility allows you to select the suspension bar that perfectly matches your unique circumstances.
Empower Your Choice with Specifications
Making the right decision is essential, which is why we provide detailed specifications in the 'specs' (specifications) tab. This information empowers you to choose the suspension bar that will ensure the utmost comfort, safety, and ease of use for both patients and caregivers.
Molift Suspension Bars are not just accessories; they are the key to efficient, safe, and customized patient transfers. Elevate your caregiving experience with suspension bars that are designed to meet your unique needs. Choose Molift for superior lifting solutions.